Upcomming Projects:
• OPEN INTERVAL MARCH 1-31 2012, Cullom Gallery 603 Main South St Seattle WA
• Garek J Druss, Gala, Bent, DW Burnam
•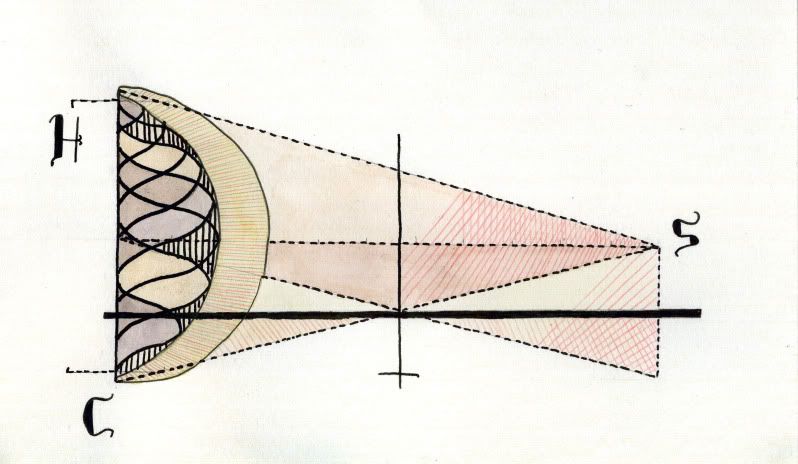 Grek J Druss, Threefold, The Apex and Intersection. 6"x 4" Watercolor, graphite, & ink on paper. 2012
• A look at the conceptual work of three Seattle artists: D.W. Burnam, Gala Bent, and Garek Druss, Open Interval considers these artists' visual forms as connected to their other non-visual practices.   In drawings, paintings, and paper collage, Burnam (a writer), Bent (a mother), and Druss (a musician) manifest the otherwise imperceptible traces of their artistic processes. The visual works of Open Interval are the evidence of the vast and unique landscape that resides in each artist.